Description
Optoma EH503E Projector
LENS NOT INCLUDED WITH THIS PROJECTOR, SEE AVAILABLE ACCESSORIES.
5200 lumens with this dust-sealed, filter free projector!
Overview
The EH503E is a product designed exclusively for demanding professional applications. 1080p and 5200 lumens delivers bright crystal clear images with ultimate reliability, while 24/7 operation ensures that this is a projector on which you can rely.
The dust-sealed, filter free design prevents dust and dirt from affecting the system ensuring optimal image quality with minimal maintenance.
Full lens shift combined with the multiple lens options provide installation flexibility for simple, trouble free installations.
Key Features
5200 lumens, 1080p Resolution
Installation flexibility – Lens shift, interchangeable lenses, off-axis short throw option
Ultimate Control - Full support for Crestron, Extron, AMX, PJ-Link and Telnet LAN commands
Powerful Image Blending Tools - 3-axis color matching system and 10x lamp-power steps
Advanced features – Wired Remote, Full 3D Support and DICOM simulation
Spectacular image quality, outstanding brightness, and ultimate reliability
DICOM simulation mode
Designed specifically for larger meeting rooms and lecture theatres, the EH503 includes a special DICOM sim mode that has been specifically tuned for viewing grey-scale images, perfect for viewing X-rays and scans during medical training.
3D technology
Using the inherent speed of DLP® technology, Optoma Full 3D projectors can output video and images at an astonishing rate of 120Hz, allowing you to show full screen, full color, stereoscopic 3D. The 3D effect is generated by splitting this signal into two standard video streams, one for each eye. Using DLP® Link™ technology, the 3D glasses synchronize with the image on screen to filter each stream to the correct eye. Your brain then combines the two streams to make them jump into life.
The EH503 supports multiple 3D formats from various devices such as PC, Blu-ray 3D™, Sony® PS3, Microsoft® Xbox 360 or 3D TV broadcast system.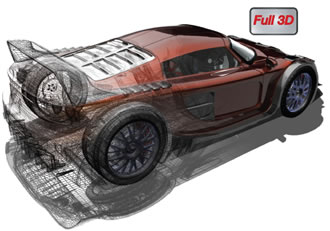 Edge Blending Tools
No two projectors are completely identical. When performing complex, or even simple edge-blend projects using multiple projectors, it can be difficult to achieve good results if the images do not match. The EH503 incorporates the following features to ensure high quality and consistent results.
Color matching
The EH503 has a full 3-axis color matching system, which combined with accurate measurements can create seamless blends every time.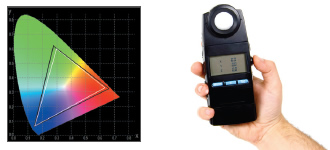 View All
Close
Warranty Information
3-year Optoma Express Replacement, 1 Year lamp warranty
View All
Close